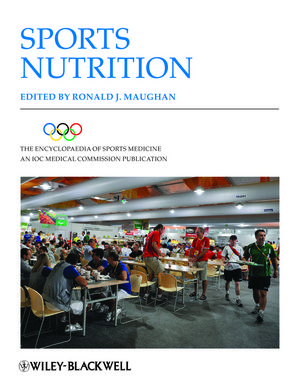 http://ca.wiley.com/WileyCDA/WileyTitle/productCd-1118275764.html
680 pages
December 2013
In the Raw
Most men, with little nutritional knowledge, seek out high protein foods in the meat, poultry and fish families, unaware of the fact that once these products have been exposed to the heat of cooking, much of their muscle-building properties have been lost. Does this surprise you? It shouldn't. You are well aware that a raw carrot is more nutritious than a cooked one; the same principle applies to meat. Baking, roasting, broiling or frying meat distorts its amino acid pattern, so that it is less than desirable. If you have ever been to the zoo at feeding time, you will note that the animals are fed only raw food. The reason, of course, being that raw food has all of the elements necessary to sustain life. "Eat raw meat - he must be daft," I can hear you muttering. No, you are not expected to sit down to a plate of raw steak or fish and attempt to consume it, but you should include much raw food - just about everything except meat, should be consumed raw.
Civilized people have gotten away from the basics of good nutrition because of their reliance on convenience foods. Everything they eat is either precooked, overcooked or prepared. They fail to realize that these types of foods make no contribution to health and muscle but merely fill the stomach until the next meal. Raw food nourishes better, contributes to increased strength, revives weak or ailing organs and even eliminates bacteria and poisons from the body. Most men on a diet of exclusively cooked foods dose themselves with all kinds of supplements, when all they may require is an increase in the amount of raw foods eaten. Food supplements definitely have a place in the diet of the weightman but they should be subservient to good, wholesome raw foods.
The energy to provide life and muscular growth comes from the sun, and green plants alone have the ability to capture this solar energy and pass it on to man and beast. Chlorophyll, the coloring matter of leaves, bears a striking resemblance to hemoglobin, the red pigment in human blood. Hemoglobin is composed of the elements carbon, hydrogen, oxygen, nitrogen and iron while chlorophyll contains all of the same elements except iron, which is replaced by magnesium. If you want to be successful in the iron game, get in the habit of eating raw, green leafy vegetables a couple of times a day. They contain valuable enzymes, easy to assimilate vitamins and minerals and rare and hard to get amino acids which complete the amino acid pattern of the distorted pattern of heated proteins, such as milk, meat and eggs.
Being alkaline in reaction in the body, green leafy vegetables help to balance out a too-heavy diet of acid-forming protein foods. When you get that heavy, all pooped, achy feeling after a workout, start eating greens like they're going out of style. They will help you return to a normal state, which is more conducive to muscle growth and development. Raw greens also contain bulk or fiber, which becomes highly magnetized in its passage through the intestines, drawing from the body used-up tissues and cell wastes, acting like a broom and a vacuum cleaner. When cooked, the green leaves act more like a slimy slop, so it is obvious why the raw greens are greatly desirable to cooked ones. The chlorophyll in green leaves is reputed to aid in the stimulation of tissue growth and affect the heart beat in a positive nature.
How about a green drink after a workout? Place one cup raw or frozen (unsweetened) pineapple juice in your blender and add a mixture of two or more greens - first wash and remove course leaves and woody stems - collards, dandelion, alfalfa, parsley, lettuce, spinach or mint. Blend until finely ground; add two cups more of juice and strain after five minutes if you desire. This gives the enzymes time to release the chlorophyll. Avoid entirely or use only small quantities of the strong tasting greens such as water cress, radish or carrot tops.
Fresh fruit in season should be a regular part of your training table. A piece of fresh fruit at the end of a meal satisfies even the most voracious of appetites and is a perfect desert. Keep plenty of fresh fruit around the house and use it whenever you are inclined to nibble on something which you know is no good for you.
Seeds and nuts should also be a part of your new raw eating regime. They are tasty and provide much of the essential oils necessary for muscle growth, but they must be raw and kept under refrigeration else their oils turn rancid. Raw seeds (sunflower, sesame and pumpkin) and nuts (cashews, almonds, pecans, walnuts, filberts, Brazils and peanuts) have a delightful flavor and provide greater food values than when roasted. If you are sold on toasted nuts, you can fool your taste buds. Place one-third cup fresh raw nuts on a cookie sheet in oven at 250 degrees. Toast to golden brown. Place at once in a covered jar with two-thirds cup raw nuts; all nuts will taste toasted. Another delicious way of eating raw nuts is to soak them for 24 hours in pineapple juice or milk in the refrigerator.
You may have difficulty including a great amount of raw food in your diet due to bad eating habits. Careful chewing and salivating may be skills that you have completely forgotten about.
You probably gobble your food, most people do. Eating in this way can perhaps be practiced with cooked food - at least trouble does not follow immediately - but it is impossible with raw food. Weak digestive organs cannot properly assimilate and use such food which has not been carefully broken up. Fermentation easily takes place in the intestines, gas and digestive upsets follow, and diarrhea is not at all uncommon, particularly in the case of those men who include little if any raw food in their daily diets.
If you have already had unfortunate experiences from eating raw fresh fruit, cucumbers, figs, etc., and have been warned by well-meaning friends and relatives against eating raw food, then such digestive troubles are, in your eyes, a confirmation of all your doubts and other people's warnings. You are convinced, no doubt, that your stomach cannot stand raw food. You then, who suffer from indigestion, need raw food and your digestive system will be able to handle it without any difficulty or discomfort if you just take it slow and easy.
If you smoke you may also have difficulty accustoming yourself to raw foods. It has been proven in numerous experiments that smoking causes an interference with the actions of the taste buds. The smoker may therefore not be able to discern the delicate flavors of the raw foods and may not enjoy them. Most cooked foods are prepared with sugar and salt, which totally overwhelm the taste buds and make them insensitive to natural flavors, which the smoker is unaware of because he generally salts and sugars his foods without even tasting them to see if they need seasoning. Most raw foods are eaten without seasoning and the smoker will find that his sense of taste returns shortly after giving up his addiction.
When it is possible, a diet consisting exclusively of raw fruit, vegetables and nuts should be arranged for a day or a number of days. The super feeling that you get on a diet of this type is astonishing and unfortunately practiced too little. Try setting aside one day each week in which you eat only raw fruit and/or vegetables and watch the difference it makes in your workouts and appearance.
By using a little intelligence many varied raw food dishes may be prepared with a minimum of bother and a maximum of nutritional value. They are remarkable for their pleasant taste and you will make them a daily part of your menu once you have tried them. Here is a favorite throughout the world. It is called Bircher Muesli. Grate one large apple, including the skin, core and seeds. Add on tablespoon ground nuts, one tablespoon wheat germ or rolled oats, juice of one lemon and one tablespoon of condensed milk or half and half. Stir and eat immediately. You can vary the basic fruit by using banana, dried fruit which has been soaked in water overnight, prunes or strawberries.
Muesli will make a perfect food around which to build your raw fruit day. If you find the quantities too small, merely increase them to meet your needs.
For breakfast have muesli, fresh fruit and a handful of cashews.
Lunch should consist of a raw salad, more fresh fruit and peanuts or almonds.
Dinner - have muesli again, a dish of raw vegetables and your choice of fruit.
We realize that this is a lot different from what you have been used to eating, but you have to think things out for yourself. There is so much false information and hypocrisy in the field of nutrition that no one knows who to believe anymore. Try this diet once in a while, you have much to gain and nothing to lose, and remember,
You are the final testing ground for all you read and hear about weight training and nutrition; it may work for someone else, but if after a fair trial it doesn't work for you, dump it and try something else.
Many researchers believe that it is enzymes in raw food which make them so valuable. Enzymes are found in all living substances, plants, animals and soil life, and are destroyed by temperatures which exceed 120 degrees, that is approximately the point at which milk is maintained in order to pasteurize it. Each enzyme, and you have hundreds of thousands of them in your body, is an organized substance which contains vitamins, minerals and protein. Enzymes are intimately connected with all healing and regeneration. They aid digestive functions, in turn aiding assimilation and elimination. They break down complex foods into simple substances which can be absorbed by the body. No one knows how enzymes work, but fortunately, all that is necessary is for us to give the body the proper materials with which to work and it will do the rest.
Raw proteins are particularly important in enzyme systems, and magnesium is an important mineral because it activates more of the enzyme systems of the body than all other minerals combined. Magnesium is found only in unrefined foods and enzymes, which are only found in raw foods, are stored in the body for only short periods of time, thus requiring a regular and steady intake. To insure your intake of enzymes is adequate, try to eat over 50% of all your food raw. Increase that proportion, slowly, to 80 or 85%. Meat, dairy products and eggs should be your only cooked foods, everything else can be very easily eaten raw.
Next: For Weak Stomachs Only